Zack Pollack is a motivational speaker focused on anti-bullying, inclusion, living with a disability and staying positive!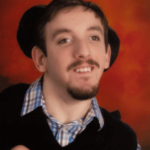 Custom Motivational Programs for Schools, Colleges, Nonprofits, Corporate Groups & More
I became a motivational speaker to tell people that there will inevitably be challenges in life but with hard work and determination, they too can overcome their obstacles. We have to remain positive and not let life's difficulties bring us down and keep us down. We must view our challenges simply as obstacles to be overcome and through which we can learn and grow stronger.
Challenges appear to weaken us, however…Challenges build strength of character and belief…. Belief leads to perseverance…and Perseverance leads to success.
Motivational Programs for Everyone